---
You can top up your betting account by purchasing OTT Top Up Vouchers.
Here is a step by step guide to purchasing your voucher and topping up your account:
STEP 1: BUY A VOUCHER
Available across South Africa at over 6000 outlets, including Boxer Super Stores, Caltex Fresh Stops, Kazang and Glocell Outlets.

If your local retailer does not stock OTT VOUCHER, ask them to give OTT a call on 087 80 50 688.
STEP 2: LOG INTO YOUR PLAYA BETS ACCOUNT
To deposit your voucher into your account, log into your Playa Bets account and click "Deposit". Next, click the OTT Logo.

Next enter in the amount you wish to deposit. In the example below we are depositing R20.

Now enter in your voucher pin and push submit. Your account will automatically be credited.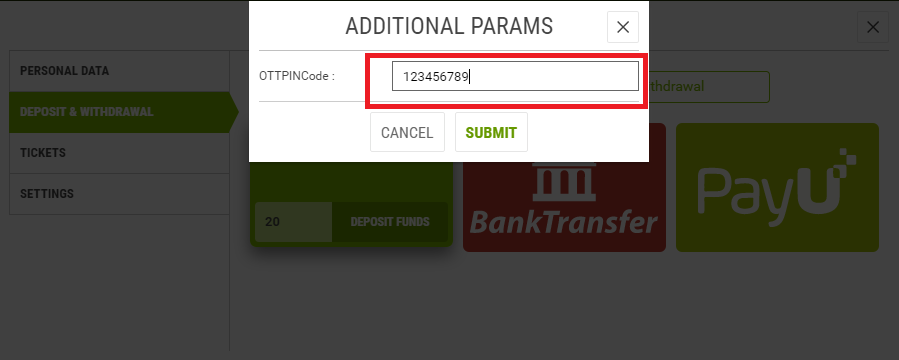 ---