---
You can top up your betting account by purchasing 1VOUCHER Top Up Vouchers.
Here is a step by step guide to purchasing your voucher and topping up your account:
STEP 1: BUY A 1VOUCHER
Simply buy a 1voucher from any Flash, PEP, Shoprite, Checkers, OK, USave, House & Home or Ackermans store.
STEP 2: LOG INTO YOUR PLAYA BETS ACCOUNT
To deposit your 1voucher into your account, log into your Playa Bets account and click "Deposit". Next, click the 1vocuher Logo.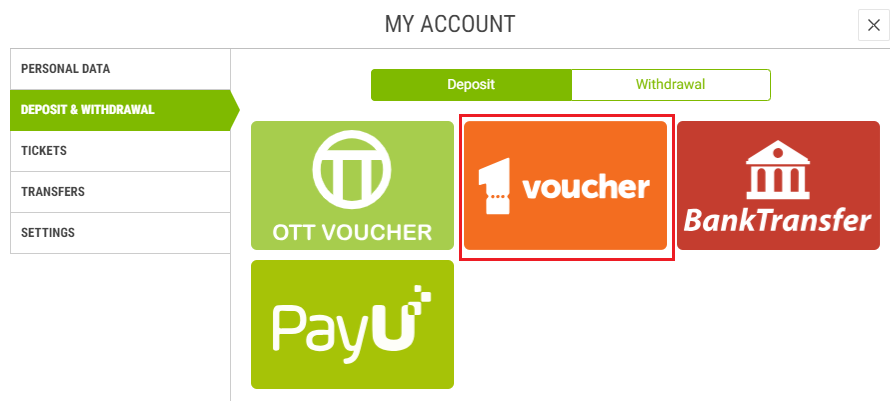 Next enter in the amount you wish to deposit. In the example below we are depositing R100.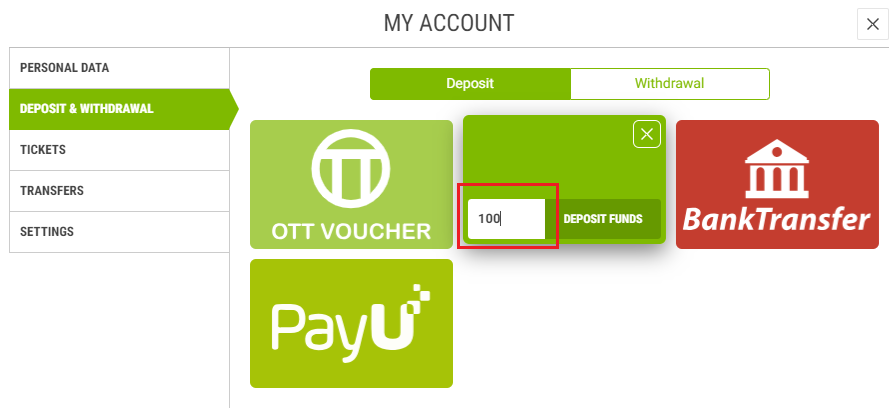 Now enter in your 1voucher pin and push submit. Your account will automatically be credited.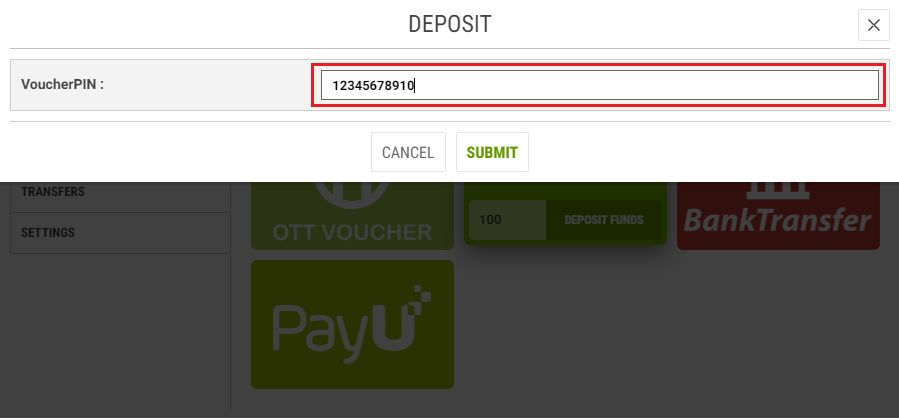 ---