---
Cash Out and take control of your bets! Cash Out your multi bet early and take a payout on your bet before all the events on your multiple are settled. With Cash Out, you can take early payout and get a portion of your bet back before all events in your multiple have kicked off.
Step 1: Click on the top right player icon and select "My account"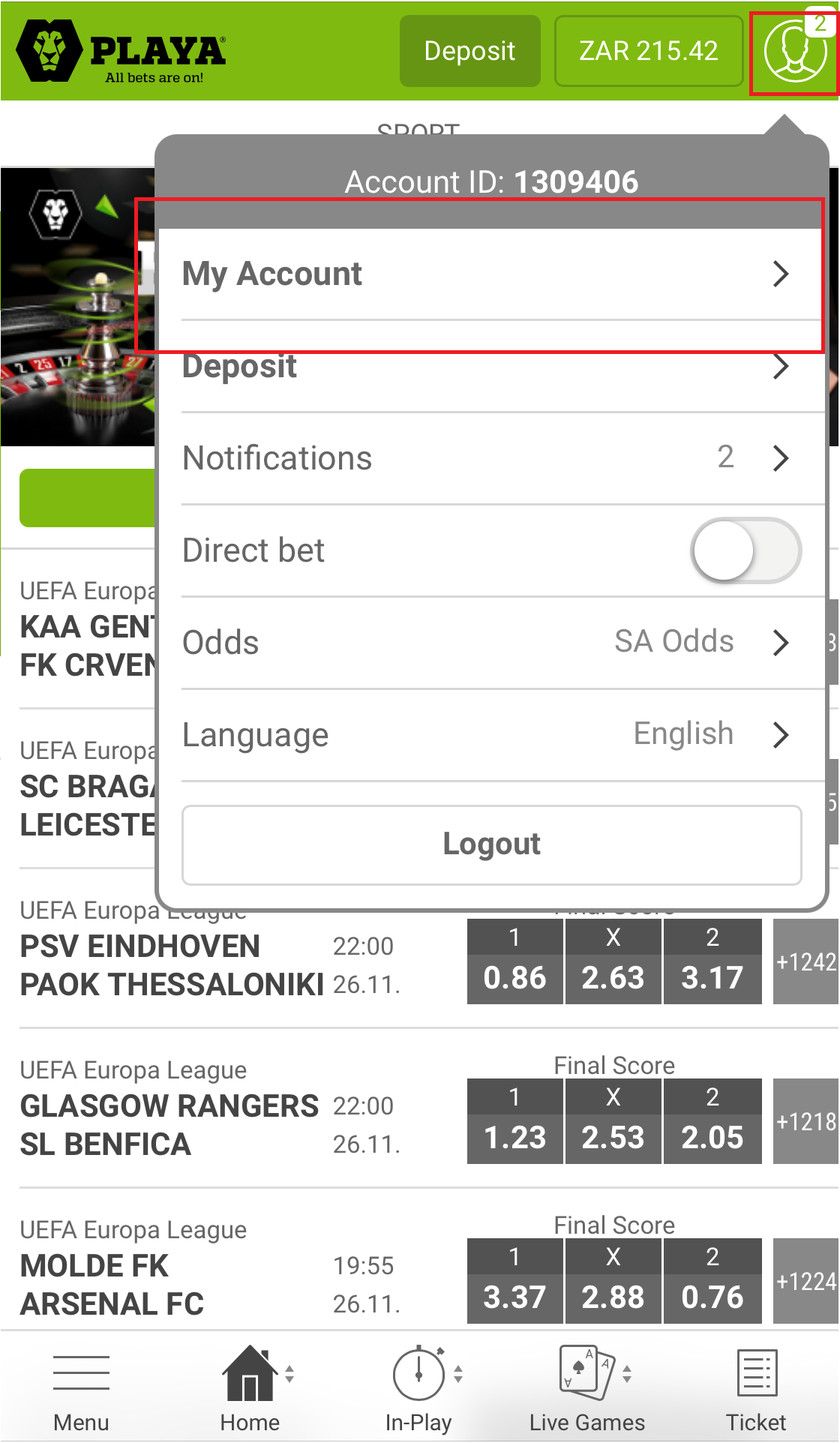 Step 2: Click on "Tickets" to view all your open betting tickets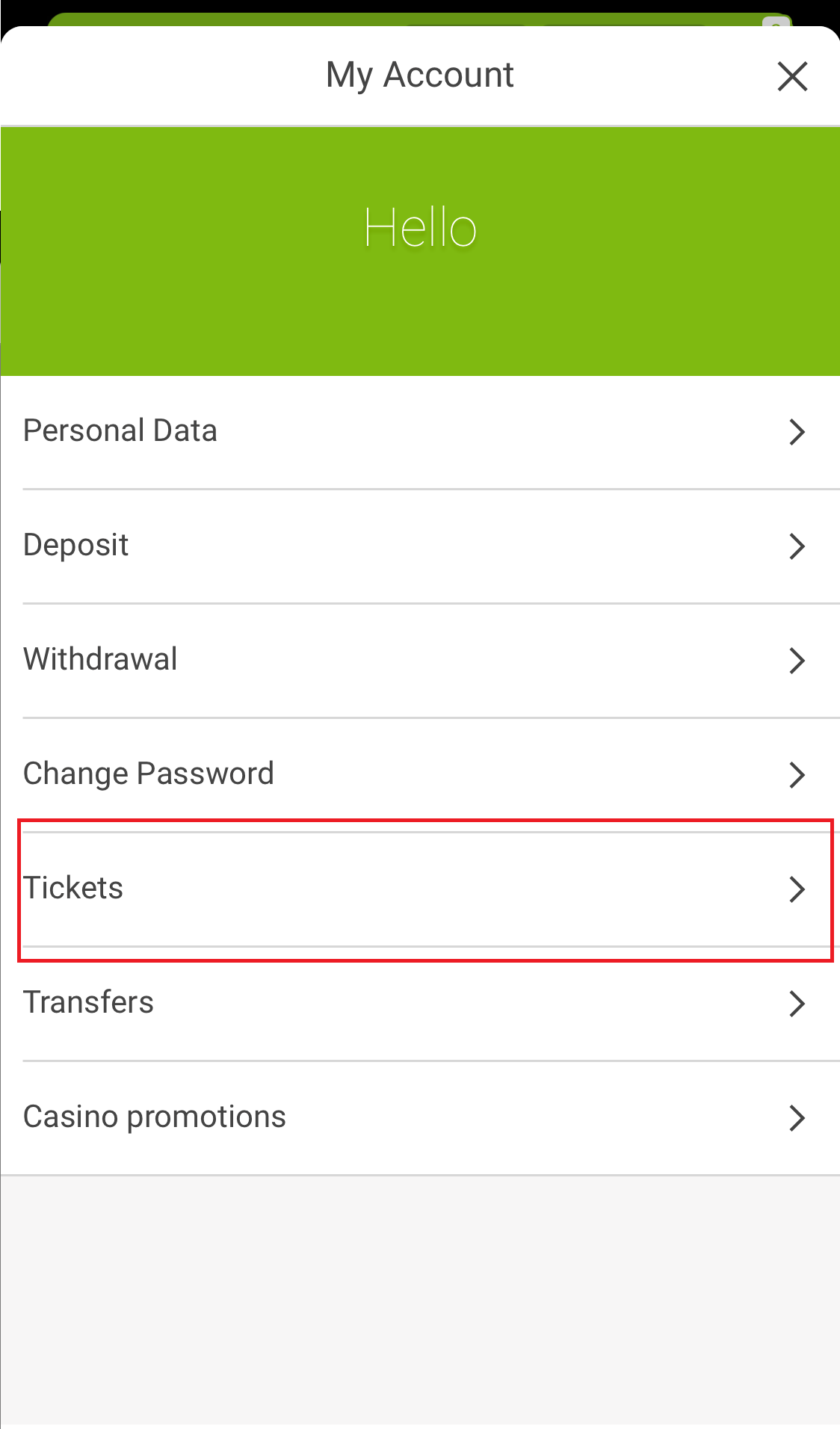 Step 3: Click "Open" to expand your ticket so that you can see all selections. Once your ticket has expanded, click on "Cash Out"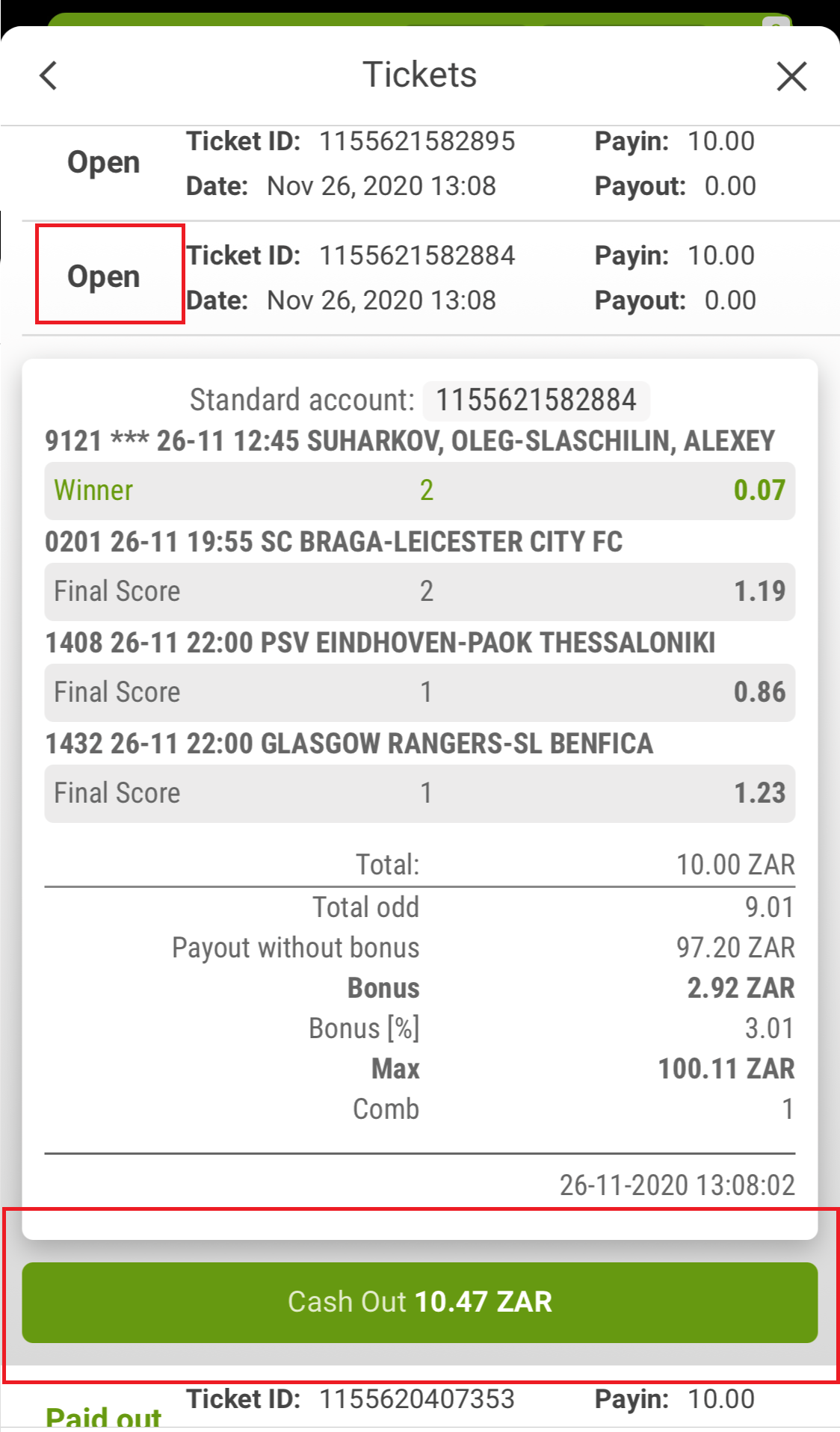 Step 4: Confirm "Cash Out" by clicking the "Accept" button. Your payout when then go to your account.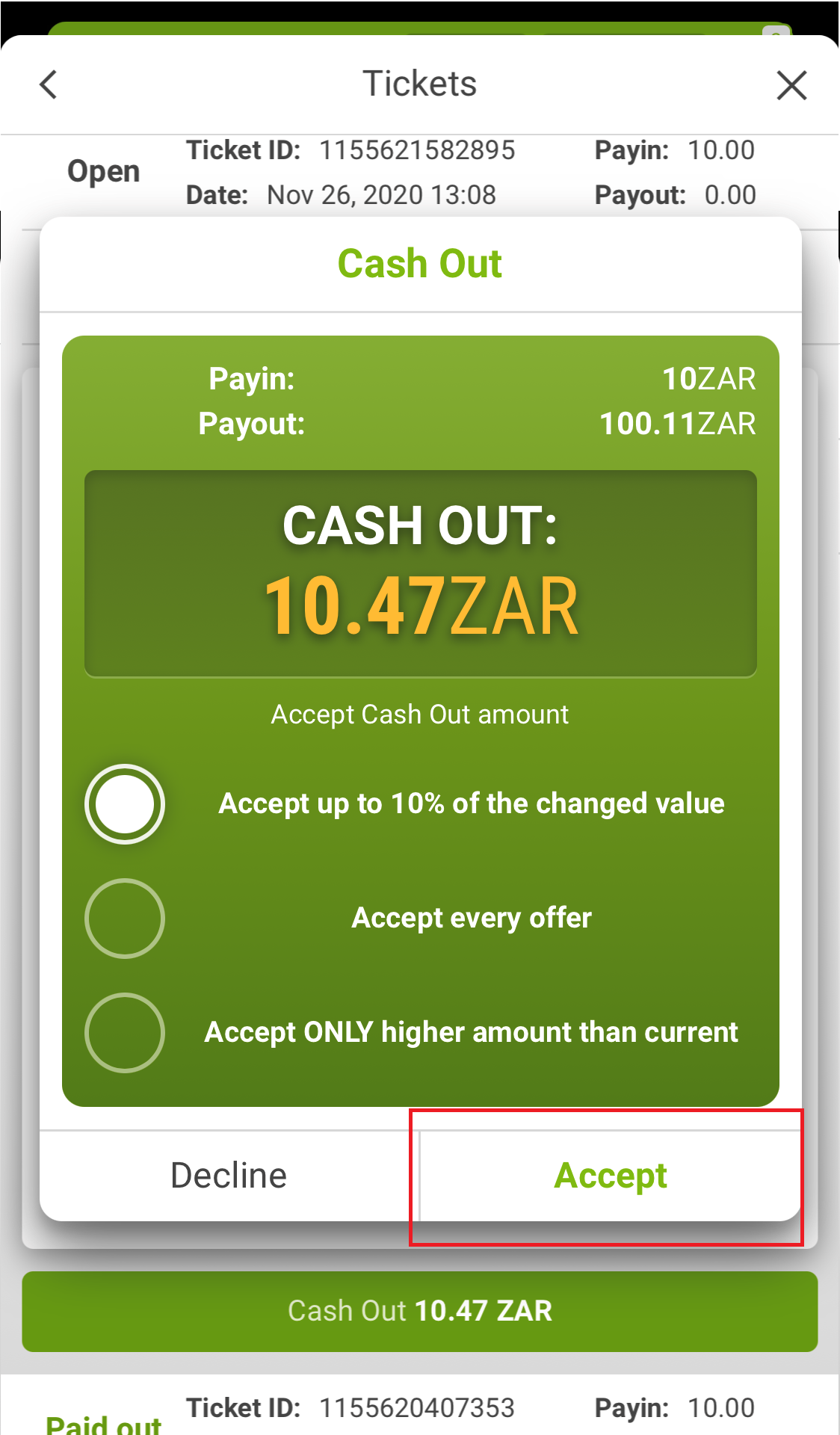 ---